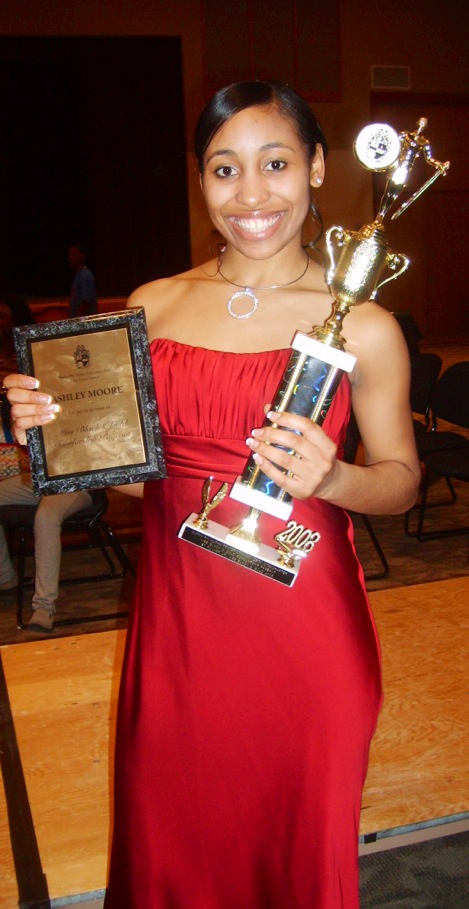 Flashback Friday! [Miss Black & Gold Pageant]
Hey World! So we got Monday Madness, Throwback Thursday, Freestyle Friday, & Fun Fact Friday (aka F! F! F!). I figure I'd add another to the list…
FLASHBACK FRIDAY! (Man, that's a lot of stuff on Fridays lol)
So anyway, today I've decided to share a video from my college days. It was the year of 2008. I was a junior in college and was so happy that I finally decided to enter the Zeta Iota Chapter of Alpha Phi Alpha Fraternity, Inc.'s Miss Black & Gold Pageant! This was an annual event on our campus, and I ALWAYS enjoyed attending. So when it was my turn to be a part of it, I had to come with it! This was actually my first competition/pageant ever…in life. I loved the experience. It wasn't easy! Takes a lot of guts to get up there and be judged. But you learn so much about yourself and others in the process. It forces you to showcase your : intelligence, skills, personality, talent, speech, and always remain poised. I would encourage young ladies out there in college to go for it!!
Let's FLASHBACK to the Talent Portion of the show!! (my fave :)) This was my FIRST solo ever performed on UW-Whitewater's campus. I choreographed my own piece as well. I knew I wanted to incorporate the different styles of dance I had been learning, be mindful of the type of event it was, but also give a lil sass & spice! 😉 – ya'll know what I mean, haha! Here are the beginning stages of a young choreographer, OMG. This is a great moment in history. LOL Where it all began…..
THANKS FOR WATCHING!
~AshleYYY
[youtube http://www.youtube.com/watch?v=jl69njib4zE]