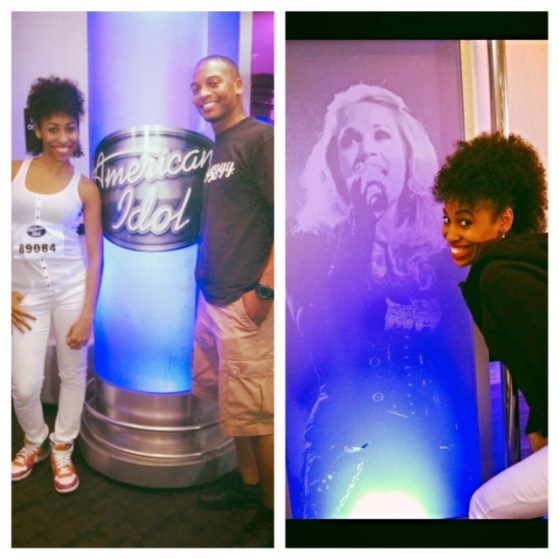 My American Idol Audition Song! [VIDEO]
Bet ya'll didn't know I chose to sing a country song for my American Idol audition, now did ya?! Hehee! 🙂 That's right, I sang Carrie Underwood's "Girl Girl." I remember the first time I heard it and was like, "Wow, this woman is sangin' her butt off!" Lol plus the song is up beat, sassy & fun to dance to! Immediately I knew I had to learn it. I began practicing it at home & with my vocal coach, and months later it became one of my audition pieces! #PerfectTiming
My goal was to ensure that the Idol producers & judges knew just how versatile I am as an artist. I believe an "American Idol" should be able to sing any genre of music and make it their OWN! 😉 So check out my audition piece below & tell me what ya think!
~AshleYYY 🙂 
AshleYYY – "Good Girl" Carrie Underwood (Cover)
[youtube http://www.youtube.com/watch?v=NC1vSjm4Zbc]
Thanks for watching & be sure to SUBSCRIBE to the site! 
Want to see more of my American Idol Journey? See highlights here!