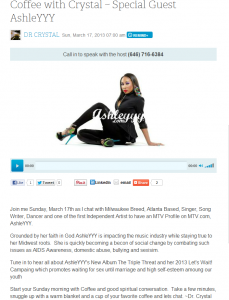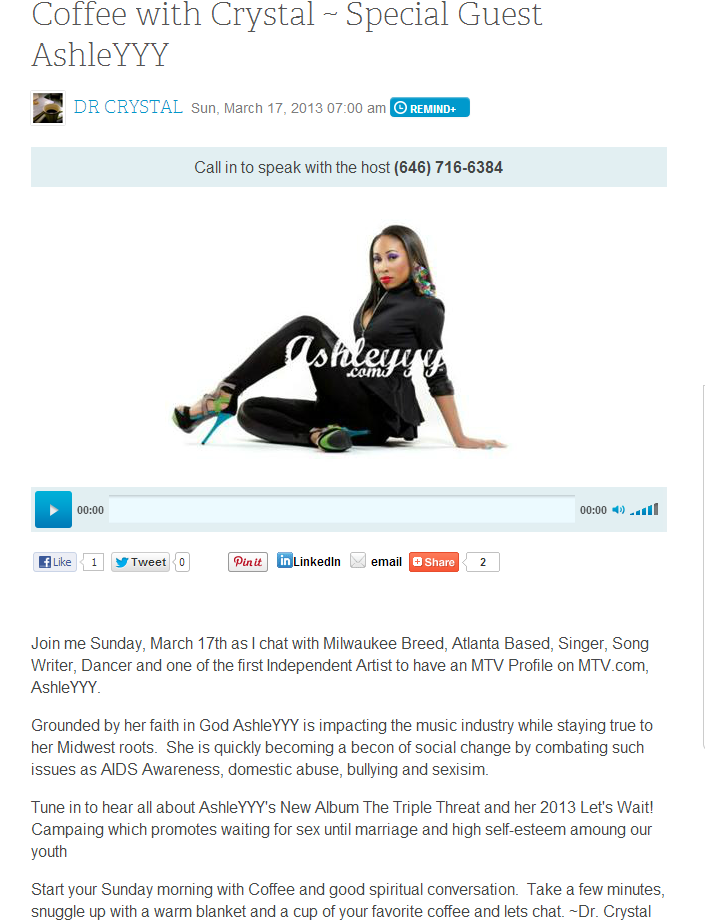 I'll Be Doing a Radio Interview On "Coffee With Crystal" Tomorrow!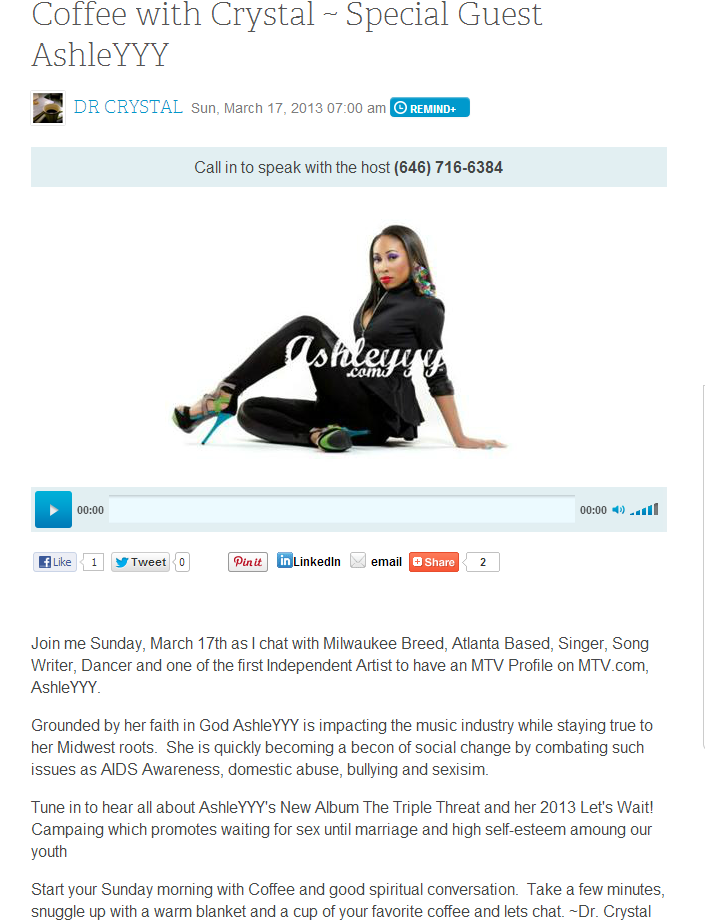 Hey guys I'll be doing a radio interview tomorrow on Coffee With Crystal at 7am to discuss my new album The Triple Threat, the Triple Threat Series, the Let's Wait Campaign and more! Tune into the show HERE 🙂
Don't forget to check out my NEW video So Beautiful

HERE
!
Love,
-AshleYYY