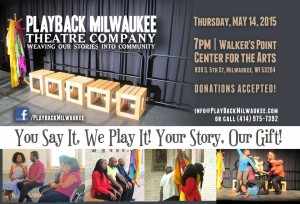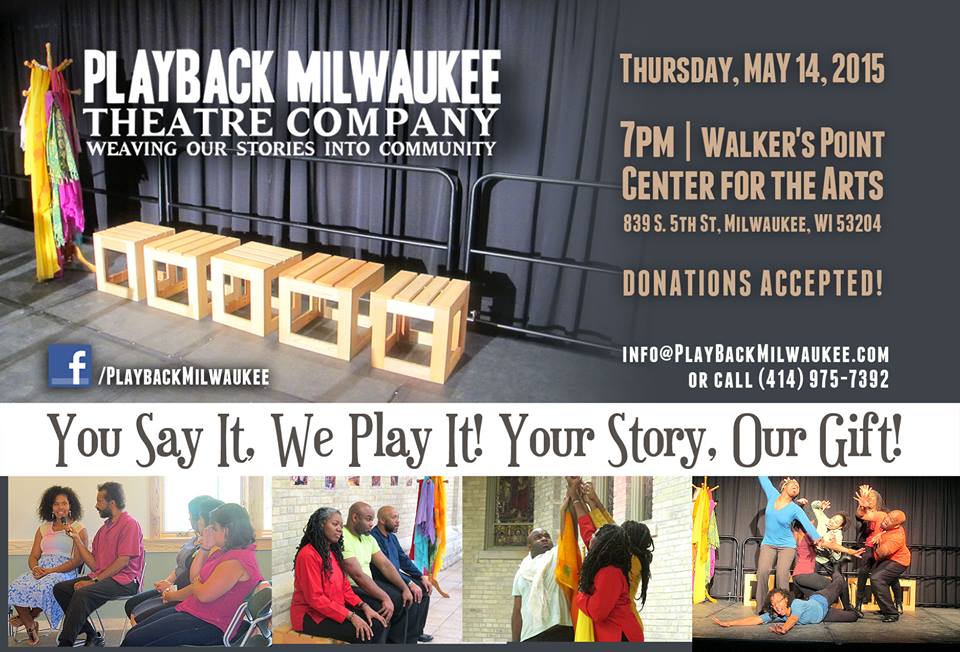 Playback Theatre Show! – Thursday, May 14th (Milwaukee, WI)
Watch your memories come to life before your eyes through IMPROV WORD, MOVEMENT, MUSIC … and MAGIC!
In Playback Theatre, an audience member tells a true-life story and then watches as Playback players re-enact the story on the spot. The stories may be funny or tragic or anything in between, with the intention always to honor the storyteller.
My twin sister, Erin, is a part of this awesome company and I've had the privilege to attend several of their events. Their performances are always heartfelt, thought-provoking & entertaining. Please support this talented group of people!
 You Say It, We Play It! Your Story, Our Gift! 
Playback Milwaukee Theatre Company
Weaving Our Stories into Community
Thursday, May 14th, 2015
7PM | Walkers Point Center for the Arts
839 S. 5th Street Milwaukee, WI 53205
FREE Admission
Donations Accepted!
[email protected] or Call (414) 975-7392
LIKE their Facebook page at -> Facebook.com/PlaybackMilwaukee
Wishing You Guys A Great Show!!! Xoxo
–AshleYYY
#TeamAshleYYY