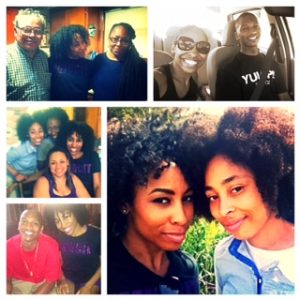 F! F! F! – Take a 'Road Trip' Full of 'Pleasure' While You're 'On The Run' Lol!
SMH. It's been way too long since I've talked to my people. Please forgive me. Seeing as this is the last Friday of the month, it's only right that I bring you Fun Fact Friday for July! Let's play catch up!
Edward & I took a quick road trip to the Midwest and thankfully I got to spend all of my time with family & a few good friends in Milwaukee. That's how I wanted it. (Thanks to my peeps that stopped by the crib to see me & the fam.) 🙂 Next visit, I'll stay longer.
Okay, maybe it wasn't a room. Lol but I had the opportunity to attend the On the Run Tour — Praise God! I was shocked I was actually going. How was the show? AMAZING. I'm all out of words at the moment. But no worries, I recorded a new diary for ya'll to watch. It's coming soon! *Pinky promise* (Check out my last edition of AshleYYY Diaries here!)
Another reason why I love Liam Neeson.
I recently saw the film, "Non-Stop" starring Liam Neeson and posted my thoughts via Twitter.
"He plays these secret agent/bad guy fighter roles well lol don't you just love his voice too." This is a great suspense/action movie that has you on yo toes guessing who the bad guy is! Ya'll know how Liam do. His roles are never disappointing. So if you're visiting a Redbox tonight, grab this flick! (SN: I enjoy reading the hashtags on social media to see who else has watched the film. It's always cool to see others with similar thoughts. This lady & I almost tweeted the exact same thing. lol)
14 Things Good Hosts NEVER Do! 
Okay so my sister, Erin, put me on to this site called WISE BREAD – Living Large on a Small Budget. I receive daily emails from them & just love reading their articles. I learn a lot! This last one I just had to share… When the host has no toilet paper in their bathroom: "I'd die of humiliation and then come back to life as the ghost that haunts that terrible host forever." Lol! Obviously the person who wrote this was bitter & wasn't afraid to admit it! I loved their sense of humor & the examples given. I picked up some pretty good tips too! (Read the full article here!)
Quote of the week: "Take Your Pleasures Seriously." -Charles Eames, American Designer
I pondered on this for minute. I thought about how much we stress about work and how serious we are when it comes to business. But what about when it's time to just enjoy yourself and do you?! It should be just as serious, right? Always make time to relax and/or do things You LoVe! And don't let anybody make you feel bad for doing so! – I then learned Charles Eames, turned his pleasure (design) into his work. 🙂 I love that. Either way, take your hobbies & interests seriously.
Happy Friday World! 
"..Have some fun" 😉
Yours truly,
~AshleYYY 🙂 *Ms. Triple Threat*
PS… For more pics & vids of the concert follow me on Instagram here!