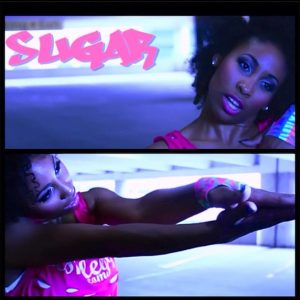 Video Premiere: AshleYYY – "The S-H-I-T" [NEW VIDEO]
Thank you guys for being so patient in waiting for this video. I know we shot it a while ago in the scorching heat but it's finally here! 🙂 The S-H-I-T is one of the fan picked singles from the album Won't Stop 4 Nuthin' we did this for you guys! 
I appreciate everyone involved in making this video happen in some way or another. Director Rubin Whitmore II and his whole team, Ali Rosenthal III, Trina of  Hye Maintenance Fashions for the cat suit,  Make-up artist Alise Patterson and my management. Thank you guys! Hope you enjoy the video!!
Connect With AshleYYY:
MTV: http://www.MTV.com/artists/AshleYYY
Twitter: https://twitter.com/AshleYYYMusic
Facebook: http://www.Facebook.com/AshleYYYMusic
YouTube: http://www.YouTube.com/AshleYYYMusic
Get tickets to my next show (Click the flyer below for info):