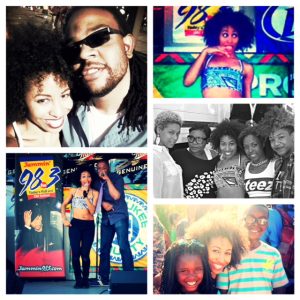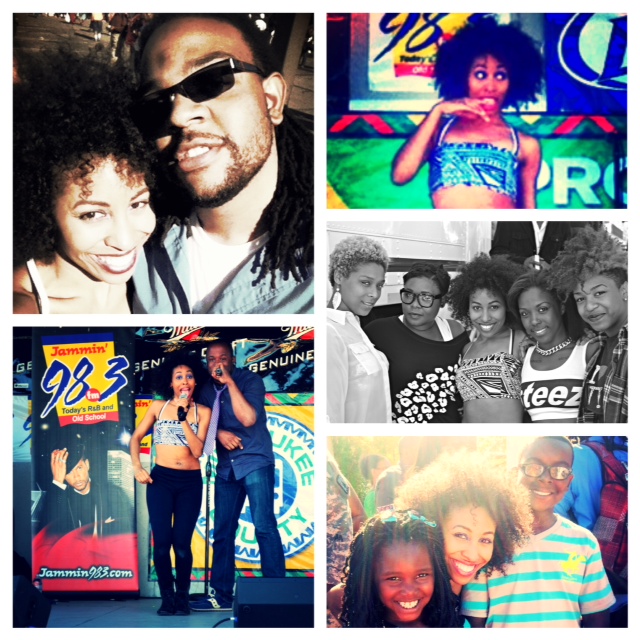 Juneteenth Performance Update – Milwaukee, WI.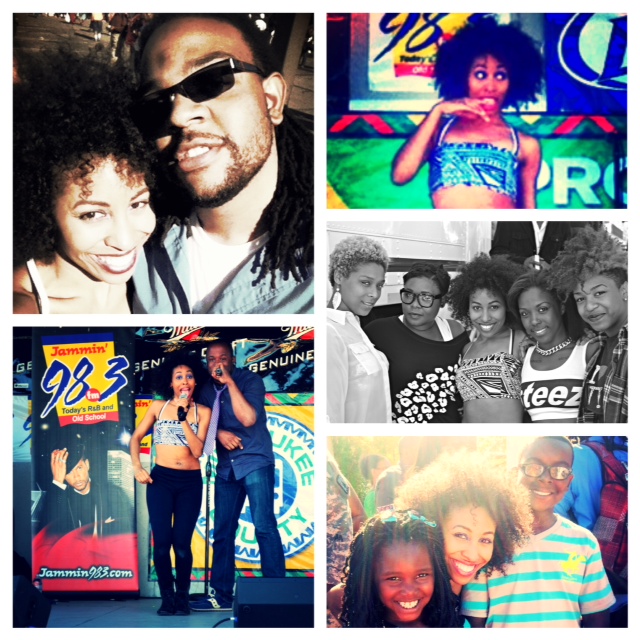 OMG I had a BLAST at Milwaukee's 42nd Annual Juneteenth Day Celebration! I have never felt so alive & in control. Praise God to be able to do what I love full-time! Lol Milwaukee is my hometown, and this was the first performance I've done there since the move to Atlanta. It was a great feeling to be in front of my people – I felt the love. The crowd's energy was crazy! 🙂
Big shout out to my dancers who came thru and killed it! Virgillette, Alesha, Rhema & Destiny – You ladies WeRkEd! Loved the attitude! 
Pacino! – Thank You for ALWAYS coming thru and performing this song with me. 'Fade Away' is definitely a fan favorite and it's one song I love to perform for family/community events like this one. It needs to be heard!!
All those who make Juneteenth possible every year, Jammin 98.3, & Milwaukee, WI for always supporting me & giving me a stage to showcase my talent – I appreciate you guys. I felt so embraced. Thank You to all of my supporters – it was SO good to connect with you guys! So many smiling faces! 🙂 🙂 🙂 
I performed music from my last album: Won't Stop 4 Nuthin' ('Hiccup' & 'Fade Away'), my current project: Triple Threat ('Make Me Real Bad' & 'Rock The Mic'), along with some fun cover songs!
Footage from the Juneteenth show coming soon!
Until next time…Take care, MUAH!
~AshleYYY