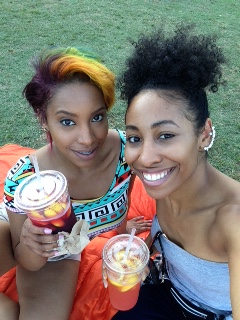 F! F! F! – Guilty Pleasures, Classic Hip Hop & Show Times!
YOU know what time it izzz… F! F! F! 😀 (Fun Fact Friday)
1. I think my favorite festival "food" would have to be FUNNEL CAKES! [a crisp, deep-fried cake, made by pouring batter through a funnel into fat or oil, usually in a spiral shape, and dusted with powdered sugar.] Anytime I go to a festival I leave with one. Makes me miss Summerfest & State Fair back home 🙁
2. I've discovered some new RADIO STATIONS in Atlanta.. Praise GOD! Now I listen to OG 97.9 & BOOM 102.9 for Classic Hip Hop! They play ALL my favorite throwbacks. I get so sick of hearing the same stuff on the radio, it's actually refreshing to hear old school jams – the music I listened to growing up & dancing to in college. Lol
3. I used to feel a way about, buuut now I don't really care. Lol I enjoy taking FOOD PICS.. especially at restaurants. Presentation is everything & its just nice to capture the moment. Food is like art you can eat! 🙂 hehee! [You ever been in a nice restaurant and as soon as your plate came out, you snapped a pic real fast on the low, hoping nobody saw?! ..like it was illegal or something?! HA!]
4. I went to the ATLANTA JAZZ FESTIVAL in Piedmont Park for the first time! I loved it!! OMG – next year we need a big group of friends and will have to set up a tent or something lol that park is huge! Good outdoor fun 🙂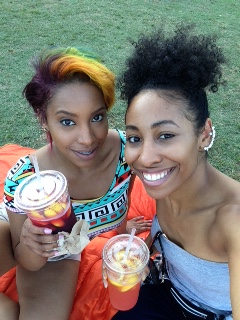 5. WHERE THE STAGE AT????!!! 😉 TWO shows coming up next month…
June 27th – Loc Livin Under The Stars [Atlanta, GA] & June 28th – Highlight Real [Riverdale, GA] Click on my –> CALENDAR for details & SUBSCRIBE! 🙂 HaPpY FriDAy & Have a fun–filled weekend guys! Love ya.
~AshleYYY
#TeamAshleYYY
>>When you forget you're out of hotdog buns… Haha!