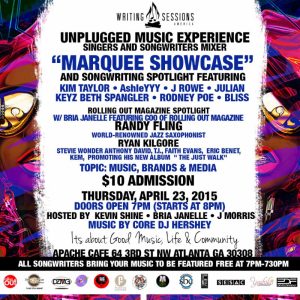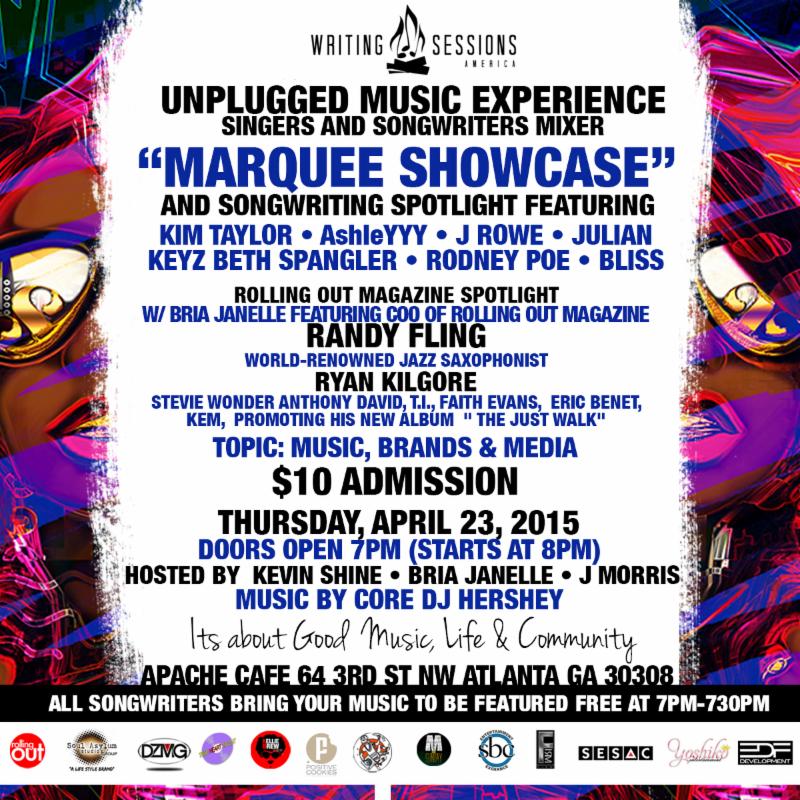 It's Going Down at Apache Cafe! #WSAATL Marquee Showcase
WhAt's Uuuppp?!! 😀 I hope all of my people are having a fabulous week! You are all invited to the next big event THIS Thursday night! Trust me, we always have a good time.
* Writing Sessions of America * Unplugged Music Experience  * Singers & Songwriters  Mixer *
Thursday, April 23rd, 2015 | Apache Cafe 64 3rd St NW Atlanta, GA 30308 | 8 PM
"MARQUEE SHOWCASE"
Hosted by Kevin Shine, Bria Janelle & J Morris
Featuring performing artists: Kim Taylor, J Rowe, Julian Keyz, Beth Spangler, Rodney Poe, Bliss & ….muah 🙂
Please help spread the word & come be a part of this movement. #WSAATL is a singer/songwriters mixer put on to network, provide resources & opportunities for others.  Meet with your peers and colleagues in the business, all while LEARNING, enjoying GREAT music & food!
See ya'll there!
~AshleYYY