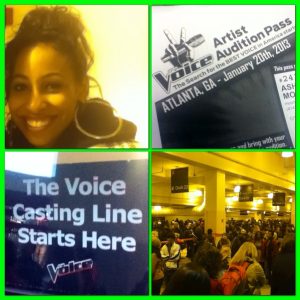 My "The Voice" Audition Experience!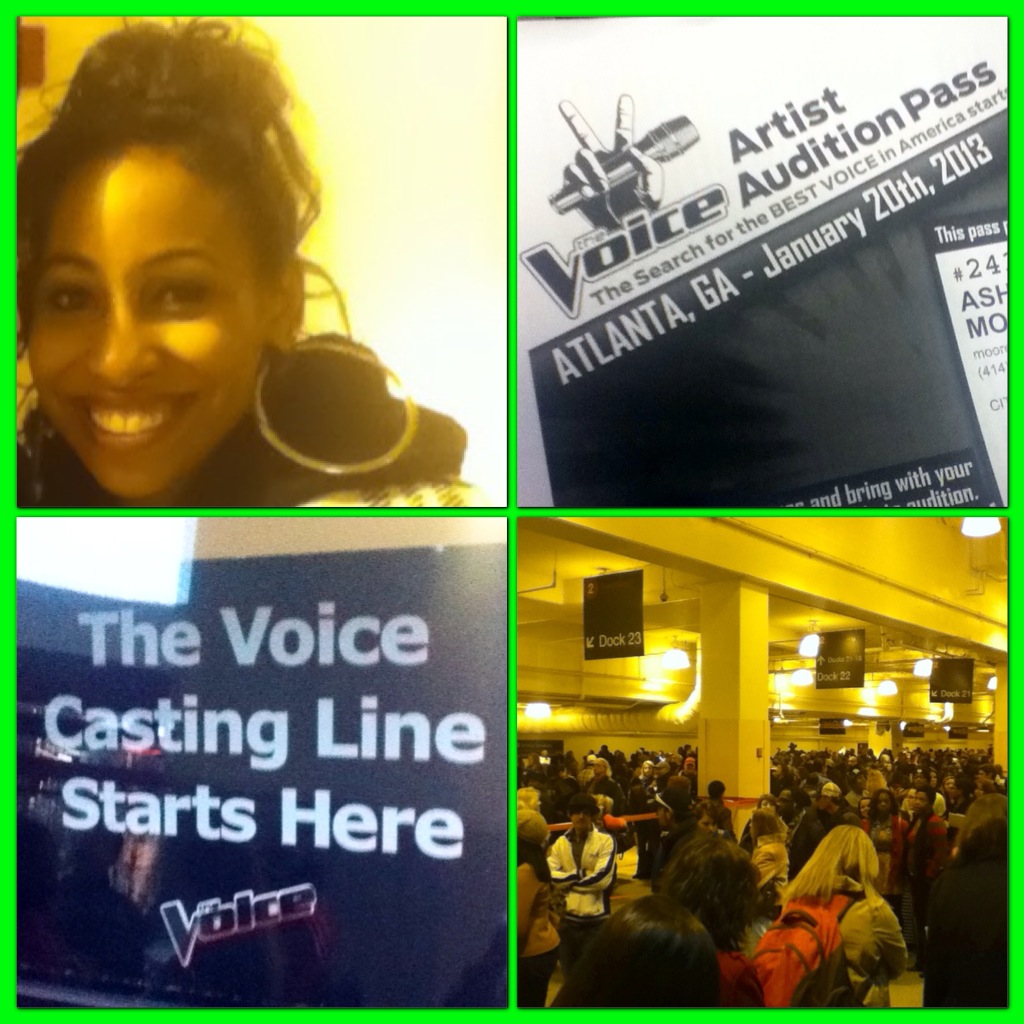 The Voice Auditions What a busy weekend I had guys…I flew back to ATL Saturday night, headed for bed as soon as possible, and set my alarm clock for 4:15 AM. AH! Lol Woke up nice & early, made sure my hair & make up were on point, and warmed my voice up well! Got to the audition at 6:30 and boy were there lots of singers! Thank God the lines were moving fast, they were well organized, and it wasn't that cold out! Everybody went in groups of 10. My group finally got into one of the audition rooms and I was ready to sing! I sang my heart out guys—lots of energy, stage presence, & vocals were strong. After everybody sang, the judge stated she wouldn't be picking anyone. (So no callbacks :/ lol ) Overall I was very happy with my performance, and have no regrets…Just another experience to meet new people, perform in front of an audience & grow as an individual. No worries 🙂 My grind NEVER stops!
~AshleYYY
PS… Four hours later I got home, ate pancakes, & took a nice long nap! Lol Life's good…and even better when you can smile about it =)  Oh, and if you haven't seen my new video The S-H-I-T watch it HERE!