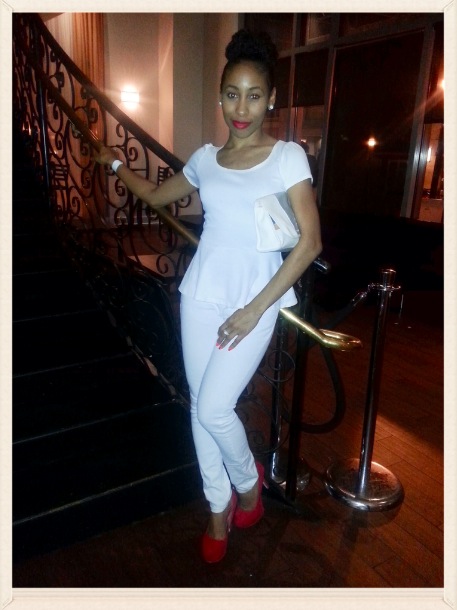 My experience at the Singer-Songwriter Retreat! #WSAATL
For the past 2 years I have been a part of Writing Sessions of America ATL. #WSAATL is a national network created for singers and songwriters. I am so happy to be a part of this movement and want to share my experience with you guys!  This past weekend was the Singer-Songwriter Retreat and I took in a lot! Let's take a stroll, shall we…
Day 1 – VIBE 
Marquita and I attended the Icon Award Honors and got to meet a lot of people. Jamie Foster Brown, of Sister to Sister Magazine was one of the honorees that evening. (I shuda got a pic of her nails! They were flawless! lol *sparkling*)
Day 2 – CoCo Studios
What a pleasant surprise… I ran into Brandon Carrillo, guys! Brandon is an accomplished singer/songwriter himself. For those of you who have been #TeamAshleYYY from the very beginning, you know he performed at the very FIRST AshleYYY Unplugged, back home in Milwaukee! He was one of the writers and composers of "Can't Believe In You" 🙂 )

(l to r) Yummy Bingham, Karonna, & Marck Gordon of Levert
Songwriter Seminar- The panelists discussed collaborations, seeking placements, and the importance of being a registered writer. Yummy Bingham, singer/songwriter, shared her experiences as a young girl, what she's learned being in the music industry all of her life, the importance of humbled beginnings, and not needing a beat to find inspiration.
Two of my favorite quotes: "You can never graduate from studying." ~Yummy
"Have a 'no matter what' attitude. Believe so much in yourself that you'll spend your last dime."(Don't let anybody outwork you!) ~Karonna
800 Forrest
Producer Seminar- We learned the difference between a producer and a beat maker, how these guys got their big break, being successful in your craft, and so much more!
Great point: Always stay true to yourself as an artist no matter what sound is trending on mainstream radio.
*Fun Fact: Chris "Deep" Henderson wrote/produced "Happily Ever After" by Case. (Even back in '99 I knew I wanted to walk down the aisle to this song!! Lol omg). He also composed/produced "The Greatest Sex" by R. Kelly. (Ya'll already know how I feel about Robert. 🙂 But this song is one of my favorites. How awesome.)
 "I be in the club. Standing on the couch! In them Wolf Greys. Like it's my house – I'M HOME!" ~Miley, 23 – Lol! Singer/Songwriter/Producer, Gordon Chambers, performs his butt off at the Aloft Hotel.
Day 3 – CoCo Studios
(l to r) Troy, Saleema & Edward
Live Radio Showcase – I had the opportunity to perform and receive immediate feedback from a panel. I was so looking forward to being critiqued! It's always beneficial to hear honest, constructive criticism from others – especially those who have never seen me perform or heard my music before.
Film|Music|Television Seminar- This was another great panel!
Important points: Think outside the box when it comes to your music being on a larger scale / Allen Johnston: Important to learn how to do things yourself. CoCo: Make a way to do what it is you want. Stay focused. Rashard Partee: Find yourself along the way. You may end up on a different career path. Lisa Cunningham: Research. / "You have to stay ready, so you don't have to get ready." / *be careful of VANITY in this industry.* / don't be scared to "give to get" / Troy Taylor: Remember you are a vessel for God!
(l to r) Kevin Shine, Troy Taylor, CoCo, Lisa Cunningham, Allen Johnston, & Rashard Partee
Soul Asylum
Beat Lounge with Rafael Capone – This was a dope workshop –- and a challenge. As a large group, we had to pick ONE producer, one writer & a singer. After the music was picked, we had less than an hour to write. Everybody went off in their own corner to get in their zone. Each round you had to bring ya A game! When time was up, we had to sing the song for the group and then vote for our favorite verse/hook. (This took a while lol) We narrowed it down to 3 groups because of the great lyrical content from the top 3 writers. I wasn't picked as a songwriter,  but had another opportunity to battle it out against the singers in the room. I was picked, and will now be collaborating with winning songwriter, Ramar! Whoop, whoop! 🙂 Congrats to all of the winners, especially Hugh, the winning producer… Let the games begin!
(l to r) Ramar, Rafael Capone of Soul Asylum Studios, and my new friend/singer/songwriter Sonia Emore 🙂
Day 4 – Omen Agency
Praise God! After performing Saturday, I was then selected to perform at the Closing Showcase! I utilized my feedback and felt much better about my overall performance this time around. 🙂
(l to r) Kevin Shine, TJ aka "Poison Pen", & Jacob Avis
~El Fin~
WOO! That took me forever. Lol Thanks for tuning in guys 🙂 But before you go, check out the flyer below… TONIGHT! I will be performing at Apache Café for the first time, along with some other amazing artists! Thursday, October 23rd, 2014 – 8pm – the last Writing Sessions of the year! Come celebrate with us!
Want to join the movement? Visit the #WSAATL website for more info>> Click Here!
~AshleYYY 😉