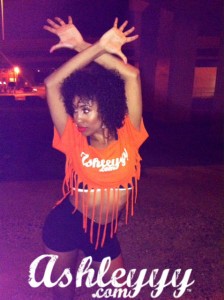 I've Been Nominated :) Please Vote!
GOOD AFTERNOON WORLD!  Hope you all are doing well 🙂
I have been nominated for two awards & need YOUR help!  Please take a minute and click on the links below to vote!
ATL's Hottest Entertainment Awards –
I've been nominated for 'Hottest Female Vocalist' Vote here! –> https://secure.blueoctane.net/forms/VB49P0PBDH54
Southern Entertainment Awards (SEA) –
I've been nominated for "Performance Of The Year" and 1hiphopucit.com has been nominated for "Website of the Year" Vote for both here! –> http://www.southernentawards.com/ballot/vote.html
As always, thanks so much for your support guys… I love ya 😉
~ASHLEYYY
HAPPY SATURDAY!!!!!!!!!!!!!!!!!!!!!!!!!!!!!!!!!!!!!!!!!!!!!!!!!!!!!!!!!!!!!!!!!