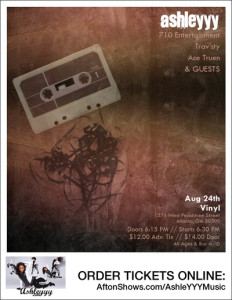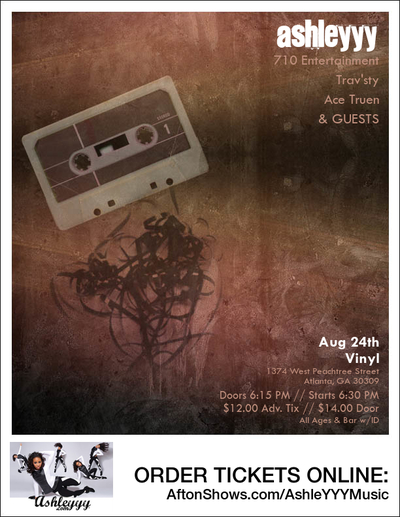 AshleYYY Performing Live at Vinyl August 24th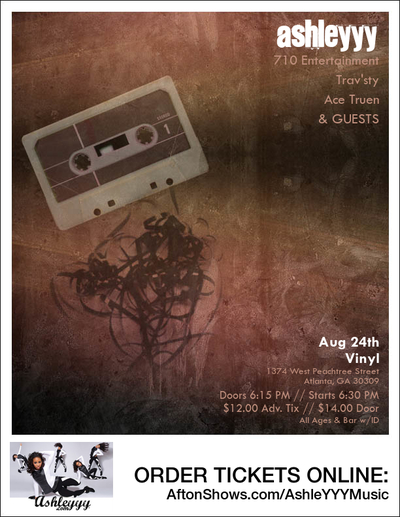 I'll be performing Live at Vinyl again! If you missed the last show you don't want to miss this one!
For $2 off online ticket purchases type in the AshleYYY promo code: ASHLEYYY153 at checkout. This promo code expires August 15th. Purchase your tickets: HERE.