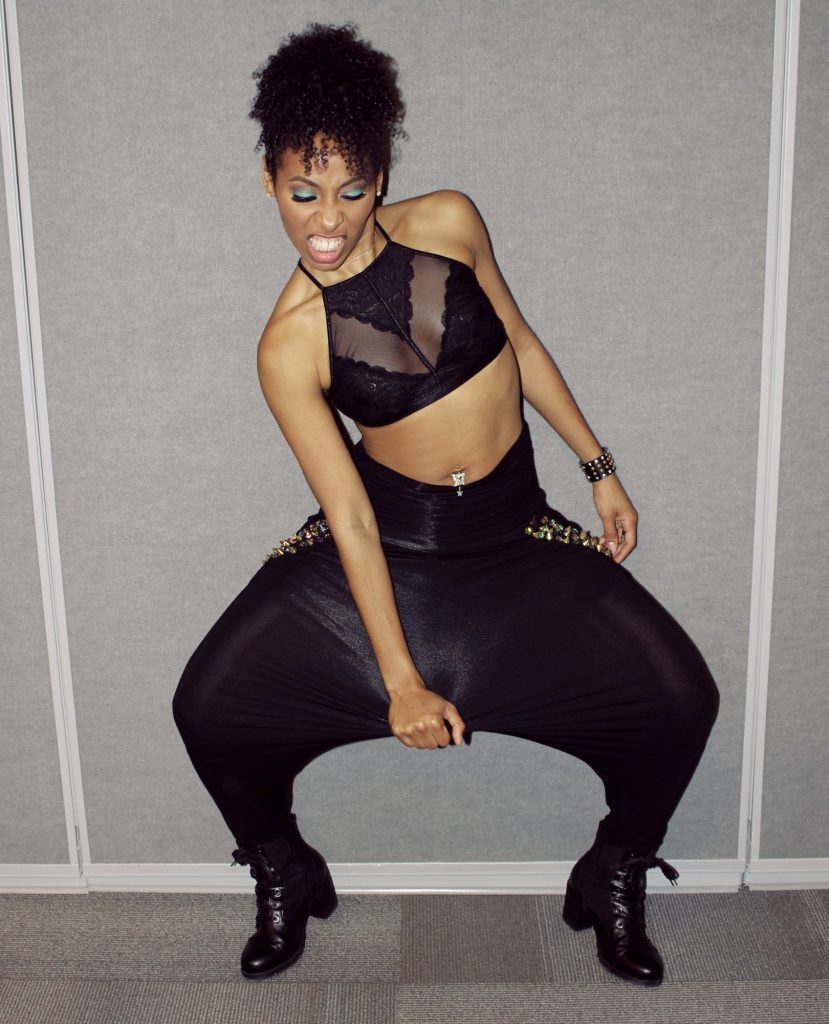 AshleYYY | Voyage ATL Interview
Today we'd like to introduce you to AshleYYY.
Thanks for sharing your story with us AshleYYY. So, let's start at the beginning and we can move on from there.
Let me just cut to the chase & give you the pivotal moments. =)
I remember sitting on the swing, singing Aaliyah's "Back & Forth" with my best friend, on the swing set next to me. It was that day I made up in my mind that I wanted to be a Singer. That was 2nd grade.
For years, I performed in my room. My mother could not get me to sing in front of the family. I was too shy & too scared. Music videos were my training. I taught myself how to move. It wasn't until my junior year in high school, at a random house party; that I bust out dancing – and SHOWED OUT! Everyone was amazed. I was shocked, I had finally done it!
I took that same zeal into my college career. Everyone knew me as "the Dancer." I had finally given myself PERMISSION to be just that. Postgrad, I continued teaching & performing as a dancer. I also began doing lots of karaoke. That too was my training.
One early morning, I traveled to Illinois with my buddies to audition for a new TV show, "The X-Factor." I made it to the next round & had to stay an extra night, by myself. I wasn't picked, though. I cried in the taxi cab on the way back to the train station. I promised myself that if I wasn't gonna be on TV, I had to post my very first YouTube video, singing.
Once I shared my videos, I received so much love & support from friends & family. I was relieved. Happy. Again, I had finally done it! Not too long after, an acquaintance of mine reached out and asked, "Have you ever thought about a singing career?" My response was, "Yes! All the time! Lol" That same person became my manager, mentor & one of my biggest supporters. Here I am, eight years later, still actually DOING what I love the most! I AM a Singer. It took me a long time to start walking in my gifts. I thank God for every experience that has got me to this place. As much as it tries to creep back up, I REFUSE to let fear stop me from living all of my dreams & being successful doing it!
Has it been a smooth road?
Hell no. (oops!) I believe my biggest obstacle has been me vs me. It's very easy to see exactly what I want in my mind, but then another to actually DO alllll of those things, and figure out HOW to put them into action. I've learned that my same bad habits as a child & student have stayed with me throughout my adulthood. Once that "high" is gone or I've accomplished something and think I'm in a good place, it's then on ME to push myself further. It's on ME to not get complacent. It's on ME to not procrastinate, to not look around at everyone else, to set my OWN timeline, get out of my head, motivate myself along the way, and EXECUTE!
Nobody really teaches you how to be an entrepreneur. I've been so accustomed to going to school (doing homework, reporting to a teacher) and working a job (clocking in, reporting to a hire up). As annoying as all of that was/still is, it has been my norm. So then, to be the face of my own brand and have to delegate those same tasks to MYSELF becomes a conflict when I've trained myself to move a different way, unconsciously. I can't wait around for someone to give me a task anymore! Ha! So, the challenge is relearning. The challenge is self-discipline. The challenge is to change my way of thinking, know exactly what I want (and don't want), practice great habits, execute every goal & repeat until it becomes my new norm.
My Lord.
Please tell us more about your work, what you are currently focused on and most proud of.
I am a recording artist. =) I'm a singer, songwriter & dancer. (Hence the 3 "Y's" in my name.) I believe I'm best known for my showmanship! I SHINE when I am on stage. I pride myself on stage presence and being able to sing live & dance at the same time. My goal is for every show to be better than the last. People are definitely attracted to the way I move. I specialize in hip hop & improvisation. I have a minor in Dance and 14+ years of experience as a dancer/performer.
I have to say I'm very proud of myself as a songwriter. I had no idea I'd be writing my own songs. I just knew I wanted to sing! I find I'm the most vulnerable when I write my thoughts down. The beautiful thing about music is that I can tell all of my truth, but in an artistic way that feels somewhat, safe enough to share with the world. Then when I hit the stage, I gotta be in tune with every emotion all over again.
I believe I stand out as an artist because I bring all of those skills together to then showcase. And I do it very well. Praise God.
What are your plans for the future? What are you looking forward to or planning for – any big changes?
Music =) Right now, I'm putting my next project together. I'm antsy, excited (and overwhelmed) just thinking about the release! Haha. In between time, I will continue hosting my dance classes! I really enjoy being a choreographer and teaching others not just dance, but also confidence/stage presence.
Contact Info:
Image Credit:
Edward Griffin
See The Full Interview Here: Voyage ATL.