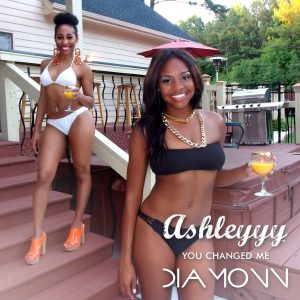 AshleYYY & Diamonn – You Changed Me [Cover]
Hi everyone!! I'm so excited & pleased to announce this awesome collaboration! I met singer-songwriter, Diamonn, at last year's Writing Sessions Retreat in Atlanta, GA. She & I clicked right away and I'm so thankful to finally be working with her! This is the first time (both of us) has ever worked with another female artist! Lol so this was a new experience. There's something so beautiful about women coming together – we can relate, learn from each other & bring something different to the table as artists.
THANK YOU Diamonn for your gift, your drive, being willing to collaborate and create something so special. I know how proud we both are about this remake! lol and I can't WAIT for the rest of world to hear it. 🙂 Much Love ~
So here it is World, our official cover/remake to Jamie Foxx & Chris Brown's "You Changed Me."
Check Out the official video soon!
~AshleYYY
#TeamAshleYYY :*