Hey guys! I've partnered with DoSomething.org &  Aeropostale for their Teens For Jeans campaign and will be collecting jeans of ALL sizes for homeless teens. They can be used and/or new, as long as they are clean!
If you are in the Atlanta or Milwaukee area, you too, can be apart! Got some jeans you want to donate? Any friends & family who would be interested in participating? Then help spread the word & drop your jeans off EVERY THURSDAY! (February 13th will be the last day to drop off.) Below are the drop off locations for both cities.
Thursdays nights | 7-9:30PM
3334 North Druid Hills Road
Contacts:

Edward & AshleYYY
MILWAUKEE AREA
Thursdays | 3-6PM
Project One Studios
2402 W. Lisbon Ave.
Milwaukee, WI, 53205
Contact person: Roche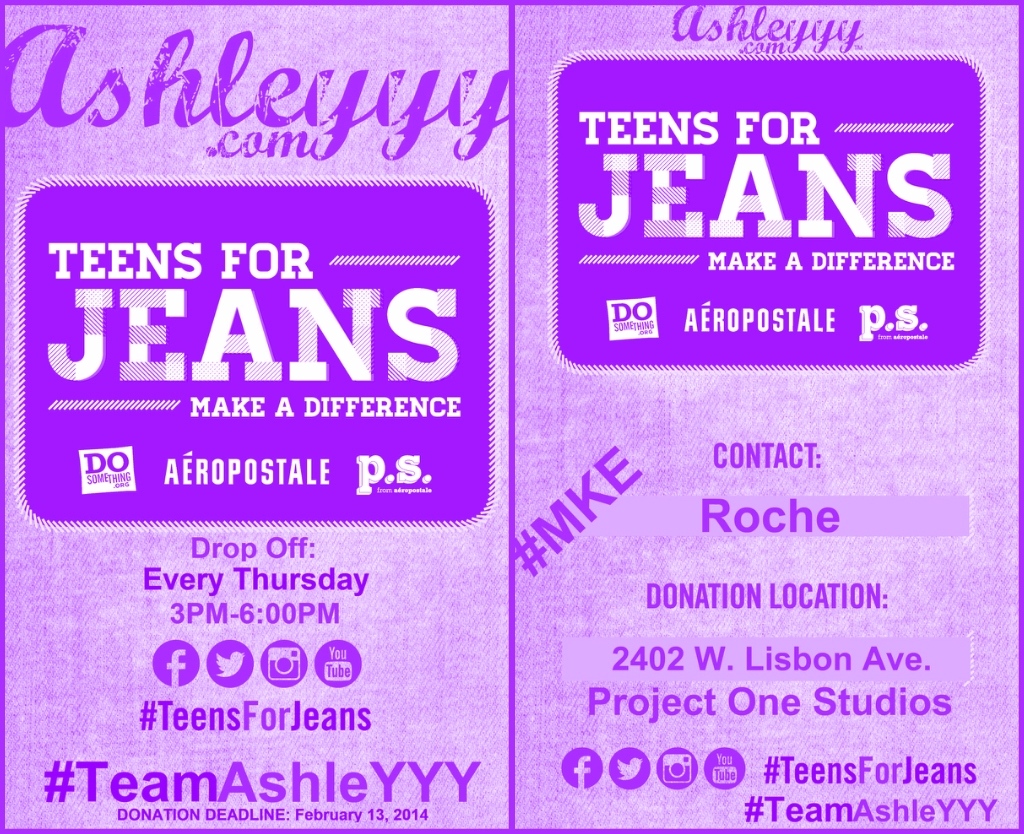 Let's make a difference! A little can go a long way…
~AshleYYY
XOXO