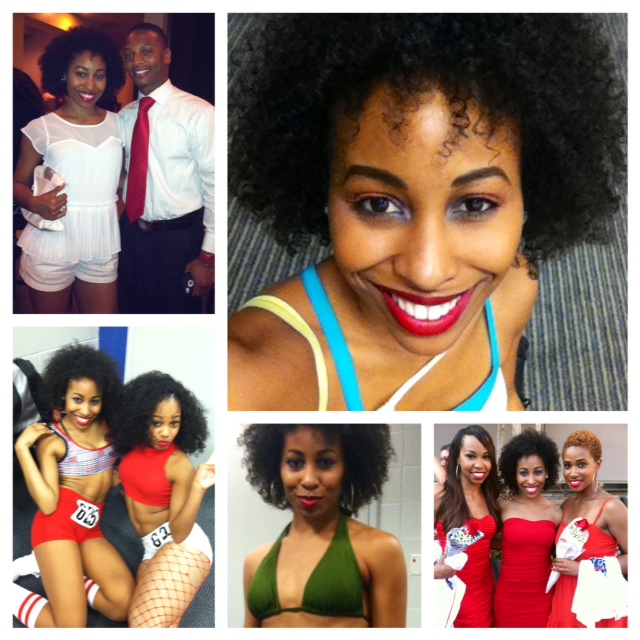 HEYYY WORLD!
Now I know it's been a minute – and I have so much to fill you in on! You guys have been asking, "Did you make the team?!"
I did NOT make the team. But as always, I treat everything as a learning experience. I was one of the 59 amazing women picked to compete in the Fabulous Finalist Week! I stayed busy & on my toes!! I worked out everyday, danced my butt off, all while meeting some great people.
What did I learn?
REMEMBER NAMES

– This is big for me because I am so bad with names, BUT I won't ever forget a face lol So I come up with ways to help me remember them – i.e. writing them down, repeating them back once I meet someone, etc.

LOOK THE PART!

– Whatever audition you decide to go for, make sure you research the organization and look up pictures from previous years. Are they in full make up? Red lips? Stomach out? Etc. Look like you are already apart of the team, but ALWAYS showcase your individual style & stand out!

KNOW YOUR HISTORY

– I always try to make sure I do some research before any audition and/or performance opportunity. I want to make sure I know what that organization stands for and/or what the event is about & how I fit in. Ask yourself what can you bring to this org & know who your target audience is.

SELF REFLECTION

– No matter how great of a job I think I've done, I have to go back and evaluate my overall performance. What should I spend more time working on next time? Did I make any mistakes? How could I have answered that question differently? Etc. Always take the negatives and turn them into a positive…

DON'T STOP!

– Never give up! I may not get a callback for every audition that I do, but I'm content because I know I did my best & it just wasn't meant to be. I thank God for every experience because I can take every closed door and use it to my advantage…I know that with experience, comes growth! Believe that there is something great in store for you! No need to hang your head low; just continue to perfect your crafts & DO what YOU LOVE! =)
Hope this helps someone 🙂
Love you all & have a great day!
~AshleYYY 😉