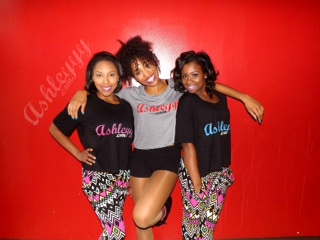 "…I Wanna Be Your Sweet Thang" :) #JoyrideLIVE [VIDEO + PHOTOS]
I KNOW,  I KNOW!!! IT'S BEEN A MINUTE SINCE I POSTED! S – M – H!!! LOL. Guys, there's so much going on.. (but that's for another blog) lol – TODAY I will be sharing footage from my last show. This piece has become one of my FAVORITE songs to perform these past few months, because it's got a fUn, flirty, summertime feel to it. It's my "feel good" song so to speak lol 🙂 Watch below as Mychala, Marquita & I get down to "JOYRIDE" at Vinyl.
The official song can be found on my Triple Threat album and can be purchased on iTunes, Amazon, Google Play, Beats Music & more! Click here.
Thanks for watching!!! Leave your comments below, share and all that good stuff :*
~AshleYYY